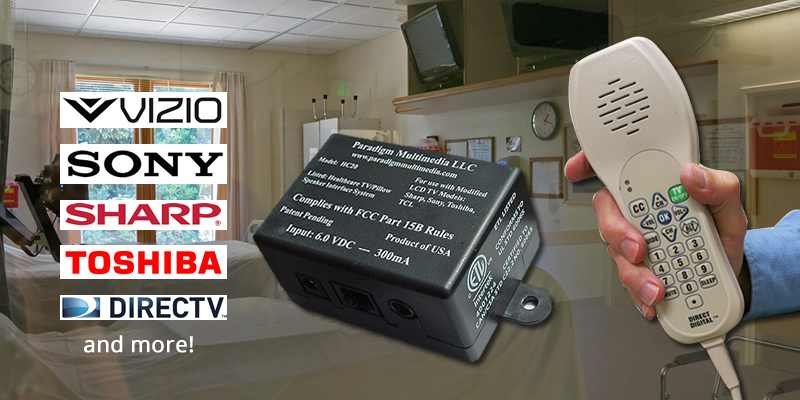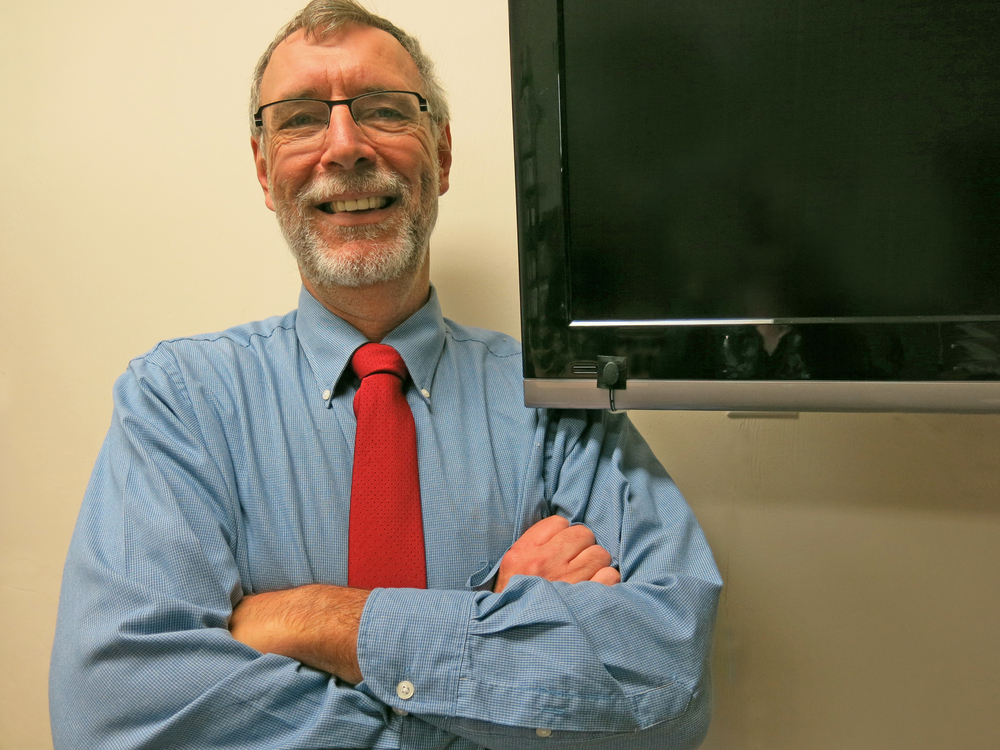 Patent-pending technology allows the HC20 to directly control DIRECTV satellite receivers as well as the TV itself
Allows for access of the interactive channel guide, which no other healthcare TV provider can claim
The HC20 allows standard hospital TV pillow speakers to control many consumer-level and commercial televisions
Works with all standard hospital TV pillow speakers and ALL nurse call systems
Easy Installation Set Up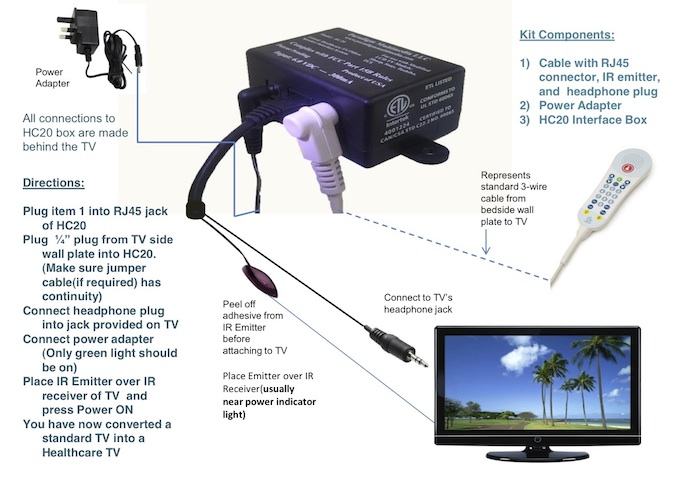 Learn more about the HC20 technology
For ten years, Paradigm has been offering Healthcare LCD TV solutions using quality TV brands that are consistent with the quality image your facility wants to convey — at a sensible price.
Need a multisystem PAL solution?Find out how our solutions are helping acute care facilities around the globe.

Hospital Grade Televisions versus Consumer TVs.

Ask about our Patient Interactive Solutions.

Need to connect with set top boxes? Find out how many boxes our hardware supports.
Contact Us Today
A 42-inch, 3D, healthcare TV? Hospital executive discusses his vision, his cost saving decision, and how patients are benefiting.
What others are saying