Our HC20 Healthcare LCD TV Solution
Learn How It Works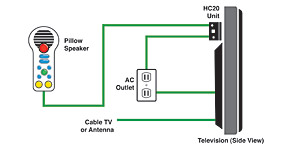 Our HC20 interface unit has unique technology that allows a standard hospital pillow speaker to control a LCD or LED TV. The result is an inexpensive healthcare LCD TV system that improves the patient room experience by allowing audio privacy and reducing ambient hallway noises caused by TV speakers.
The competition offers limitations. Paradigm offers CHOICE! The competition's solution is cost prohibitive. Paradigm's solution is cost effective.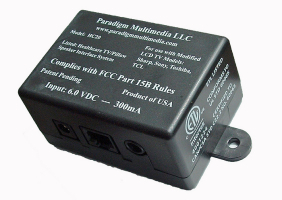 Paradigm Multimedia has changed the rules of purchasing healthcare TVs. By incorporating our patented SureControl Technology into our newest product---the ETL listed HC20, we will forever change the way healthcare facilities look at in-room TV installations.
The HC20 changes the rules: in-room entertainment costs are reduced by utilizing readily available commodity LCD TVs.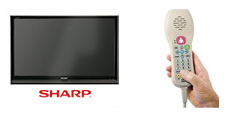 Features of the HC20 with SureControl Technology
ETL healthcare listed for safety in patient room environment

Compatible with all popular nurse call systems

Configurable to work with Hill-Rom bed panels

Can support both Analog and Digital Pillow Speakers
The Paradigm interface box allows for various TV models including Vizio, Toshiba, Sony, Samsung, LG, and more.